Heating Installation, Maintenance & Repair
Our team at Daniel's HVAC, LLC, is here to help you with all your heating needs. Our HVAC technicians repair, maintain, install and replace all major brands of heating equipment, and we specialize in geothermal heating systems that deliver both heating and cooling comfort. If your furnace breaks down or if it is time for replacement, you can count on us to restore your heat quickly, so that you and your family are safe and comfortable.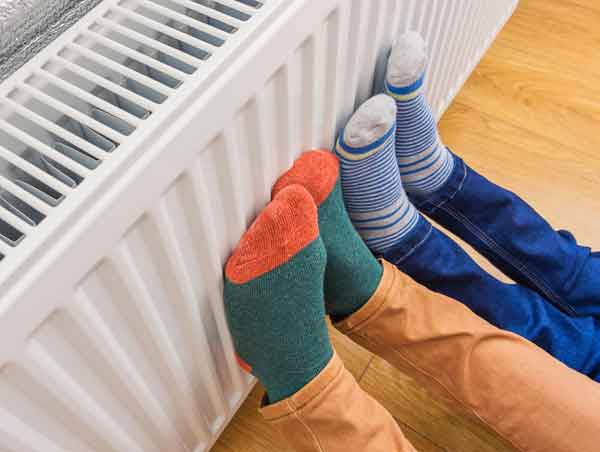 Types of Heating Systems We Service
Geothermal Heating Systems
A geothermal system is a heat pump that captures renewable energy underground to deliver both heating and cooling to your home. Daniel's HVAC only installs highly regarded WaterFurnace geothermal systems. WaterFurnace is an industry leader in geothermal technology, and we trust their equipment to perform efficiently and dependably for our customers.
Geothermal systems are eligible for tax credits and incentives from state and local governments, as well as from utility sources. Ask us about the incentives available in your area. Learn more about geothermal heating and cooling from our Blog.
Conventional Heating Systems
Our HVAC technicians install, maintain and repair traditional furnaces, mini-splits and heat pumps from the industry's top HVAC manufacturers, including Mitsubishi and Trane. We will make sure your new system has the proper size by checking load calculations for your home's heating needs.
We also deliver fast, efficient heating repairs and perform heating equipment maintenance that is vital for ensuring your heating system operates reliably and at maximum efficiency. Contact us when you need heating system repair, replacement or routine maintenance. We provide free estimates.
Contact Us Today for Heating System Services
For heating services, including geothermal heating and cooling system installation and heating equipment replacements, repairs and maintenance, call Daniel's HVAC, LLC, at (937) 544-5616 or send us a contact request using the form on this page. Our experts will reach out to you as soon as possible.